20 in Wenty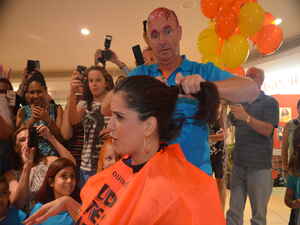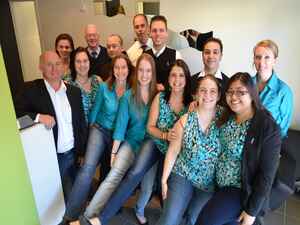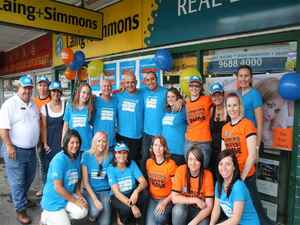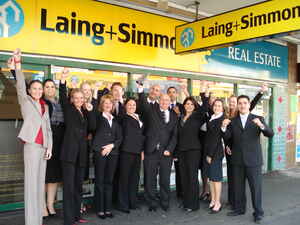 A lot has changed since we opened Laing + Simmons in Wentworthville 20 years ago, we started in a small office with a small team. We've seen the market changes change dramatically since we first opened the doors in 1997, you could buy a 3 bedroom house for under $200,000 and we have seen the market bubble in the last few years before settling down to where it is today.
Over our time in Wentworthville we've been very grateful to be able to support local residents in was other than just selling, buying and renting homes, but through sponsorship raising funds for charities and local sporting teams and community groups.
In celebration of our 20 year anniversary this year and have followed through with a number of exciting events. We were a platinum sponsor of the OLMC Primary School Fete and had our own stall right at the front gate! We had a guessing competition and a draw. The guessing competition included guessing how many balloons were inside one of our Laing + Simmons car which concluded with winning a brand new IPad. The draw was for raising money for Bandage Bear and the winners received beautiful hampers. We handed out hundreds of show bags packed full of goodies and balloons which were a massive hit.
We had a property management draw which included entering all of our landlords into a draw finalising with 4 winners. Each landlord received a $1,000 gift card! This draw was to show appreciation to our landlords and give back to them for their business.
Early this year we had a day of fun at the office which included face painting & handing out balloons. We also placed a huge jar of jelly beans on our front desk and promoted a guessing contest. This competition lasted for a month and was drawn at the end of January. We had hundreds of participates and had one lucky winner! The winner won the jar of jelly beans as well as a $50 gift card. We were also sponsors for the Award Winning Community Garden in Wentworthville at the end of last year.
We would like to thank every one of you that participated in all our events & draws. Keep an eye out this year for future events where we will continue to celebrate our 20 year anniversary in Wentworthville and if you are running a community event please come and see us to see what we could possibly do for your event.
Thank you for all your support throughout the last 20 years, we look forward to 20 more!